Tactical Interventions at the Service of Corporate Growth and Transformation "Because Strategy Without Tactics is the Slowest Road to defeat!"
No matter how clear and effective they may seem, one-third of corporate strategies fail! Whether it's due to unforeseen external circumstances, unrealistic goals, unnecessary restructurations, or inadequate data analysis, strategy implementations collapse more often than not.
Here at SEEDZ, we understand that a successful Strategy involves change and that only solid execution can align your organization with its aspirations and goals in the most competitive environments.
That's why for the last decade, we adopted a tactical approach to implementing transformational changes for clients seeking fast, radical, and lasting performance improvement. Our experienced Tactical Intervention Team uses in and out, laser-focused actions, to achieve your vision.
Strategy and Tactics
All organizations have a plan and a vision of where they want to be and what they want to achieve. But sometimes, along the way, the vision gets blurred, the sense of direction seems lost. With our Tactics-based approach, we make sure that all corporations get back on track, and go through all the steps they need toward achieving their organization's mission.
War Room set up:
Tools implementation and dedicated teams to crisis management, coordination of impact meetings, …
Management & Finance:
In chaotic times, one has to turnaround fast if they expect to bounce back rapidly: temporary layoffs, psychological support, lease negotiations, crisis budgets, crisis credits and debts, …
Crisis communication
Deployment of crisis communication strategies whether you are addressing Employees, stakeholders, suppliers, clients, …
Supply Chain & Operation in times of crisis:
Contingency Plans, re-engineering of new workflows, remote work processes, rapid turnaround of business models
War Room set up:
Tools implementation and dedicated teams to crisis management, coordination of impact meetings,…
Management & Finance:
In chaotic times, one has to turnaround fast if they expect to bounce back rapidly: temporary layoffs, psychological support, lease negotiations, crisis budgets, crisis credits and debts,…
Crisis communication:
Deployment of crisis communication strategies whether you are addressing Employees, stakeholders, suppliers, clients,…
Supply Chain & Operation in times of crisis:
Contingency Plans, re-engineering of new workflows, remote work processes, rapid turnaround of business models,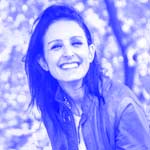 I am a businesswoman, hungry for action, constantly on the move, passionate about business transformation and devising plans for business growth. In 2010, I founded EspaceRH, a consultancy boutique which helps companies from various industries (food, security, garments, etc.) and jurisdictions (private structures and public institutions) on all continents in establishing operational transformation strategies and managing progress through the change which they must face.
In order to provide our clients with the most efficient solutions, I surround myself with consultants in my image: audacious, innovative, curious and tireless entrepreneurs. In 2020, EspaceRH became SEEDZ to better answer our client's needs.
From our first meeting, my approach will be clear: With me, Change will not only be cosmetic, it will be deep, enriching and will bring about new opportunities of continual, stable growth.
From 2016 onward, my company undertook its international deployment on all continents to share best practices when it comes to management, leadership and Operational organization.
Before founding my company, I have held strategic positions in important companies of the digital sector (notably coordinating several dozen mergers and acquisitions of major companies) and in a powerful and influential political-community structure. My experience and my knowledge are hands-on and practical, not merely theoretical.
When I am not working, you might see me on a dance floor somewhere, practicing my other passion, Argentinian tango.
Sarah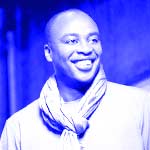 For over 20 years, I have traveled the planet, wearing several hats in the field of media, communication and humanitarian engagement. From these multiple journeys, I have built an expertise in international relations, intercultural communication and facilitating business relations as well as creating high-impact strategies of social and economical nature.
Joining SEEDZ in 2016 as vice-president and chief Strategy Officer, I brought on-board the vast professional network that I have built across the five continents and my passion for accompanying various partners on new business territories (notably on markets in developing countries). It is from this basis that we have built the international deployment programs and projects at SEEDZ, including the training of management, optimization of business processes and impact communication.
I help you devise your strategy and develop your language of international development, assisting you in deploying your company in collaboration with trusted partners.
François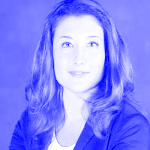 I am your compensation expert.
The issues of pay equity, salary scales, mobility and international compensation are the area where my skills will be essential.
I also assist you in various organizational development processes such as recruitment, training, compensation management, etc.
I gained practical experience in the retail, hospitality, finance, non-profit, and other sectors. I graduated from McGill University in Industrial Relations. And I am a member of the Ordre des Professionnels en Ressources Humaines (Order of the CHRP).
Muriel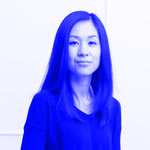 Numbers and Business data are my obsession.
far from representing cold and abstract realities, they tell me the story of the company, the mistakes that were made and the good management initiatives which brought it to this day, highlighting the potential risks but also the potential for growth.
Because entrepreneurship is a human adventure and because each decision involves several human lives, I am very picky in my analysis and just as exacting with my collaborators and partners. I avoid and reject peddlers of miracles and false promises: with me, hard work and investment in long-term strategies are always the winning combination.
It is this spirit of ambition and rigor which drove me as I co-founded one of the first companies to offer online purchases of vintage handbags, thus creating a new demand category on a global scale. This enterprise was a passionate voyage, inspiring and instructive, from zero to bootstrap, to its public quotation and sale, at great profit.
My first motivation was to find simple, elegant, intelligent and impactful solutions to complex challenges.
I invest my free time in volunteer work for an educational organization. I love running and spending quality time with my three daughters.
Kei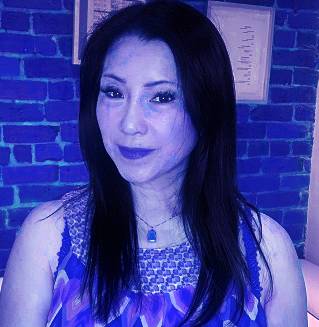 I will open for you and help you expand in the vast Chinese market and its satellite sphere of influence.
Not only because of the extensive network I have built up in China's political and business circles, but also thanks to my decades-long career as an entrepreneur operating on two continents (Asia and North America), I have developed an unparalleled expertise in cross-cultural communication to link the two markets.
Graduated from Huazhong University of Science and Techology, in 1994, I have worked for Hainan Sino-Foreign Investment Co. and handled communications with the Government at Sanya branch in Hainan.
Based in Canada since 2000, I have continuously cultivated relationships with China. In 2008, I succeeded in establishing an ambitious dental laboratory servicing large provinces (including Beijing, Shanghai, Shenzhen and Xinjiang) and distributing ISL System CAD/CAM machinery.
I will make this promising and complex Chinese market accessible to you, a market that is constantly seeking new products and yet difficult to access.
Sabrina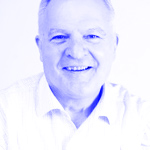 I am a professional coach, certified by the International Coach Federation, and a senior advisor in strategic human resources and change management.
My career has spanned over 35 years in diversified industries such as pharmaceutical, aerospace and consumer packaged goods. During my tenure in senior management roles, my focus was guiding companies through major organisational transformation. I am passionate about leadership development, especially during periods of complex change towards new, better structures, processes and dynamic behavioral transitions.
I will listen to you, I will motivate you, but most importantly, I will help you identify the best possible solutions for your success.
No longer will you find me on a football field (where I spent many years coaching athletes at the elite levels); today I will coach, support and accompany you in the heart of your environment.
John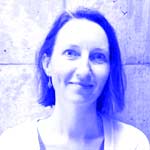 I specialize in HR consulting.
Over the past 15 years, my journey has led me to technology-driven companies, from aeronautics to software creation. I first worked in Europe (England, Germany and Ireland) before moving to Canada.
I walk you through the most drastic changes, while remaining accessible and caring to your employees and managers.
My analytical mind helps you to identify technological issues and managing changes quickly and efficiently.
Céline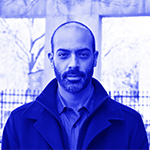 I am a security expert specializing in threat assessments and emergency preparedness training for private and public institutions. I have worked closely with numerous law enforcement agencies around the world.
After completing my military service in an elite unit of the Israeli army, I spent the last 20 years working on various security projects around the world, particularly in Canada and Sub-Saharan Africa.
My mission is to assess your organization's vulnerabilities and come up with dedicated security solutions and protocols that are tailored to your needs. I am a certified security consultant, private investigator and a college instructor, teaching Canada's next generation of security professionals.
In 2015, as recognition for my contribution to the National Lockdown Project and my volunteer work with communities at risk in Canada, I was awarded the "Man of the Year" award (temple de la renommée) by the Montreal Police Intelligence Department.
Adam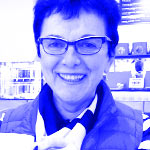 I was often told that safe and efficient intel transportation is nothing short of a miracle.
I completely disagree: Even the most complex scenarios can be as easy and as fun as a puzzle game.
Shipping safely and efficiently from and to five continents (by boat, air, ground, multimodal) while having 20+ partners touching the freight from its origins to its final destination can be seen as a serious challenge. I've successfully tackled this challenge for over 16 years at Aldo, the world-renowned shoes and accessories retailer.
The game requires expertise, a deep knowledge of global trade and of the company specifics as well as its needs. It requires a proper strategy, the right participants at every point of the shipping process, motivation, confidence, experience, perseverance, integrity and respect. Without false modesty, I can bring you all of these and I would be very pleased to share my knowledge with you!
"Save time and money" is my motto.
Rodica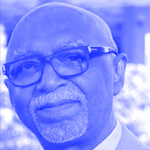 The environment and sustainable development issues hold few secrets for me. This is because over the past thirty years, I have undertaken several positions and assignments pertaining to these topics.
Be it as a senior international consultant (for clients such as the UNDP, the European Union, etc.), as an executive (within various public and non-governmental institutions such as the Government of the Comoros, the Institut de la Francophonie pour le Développement Durable, OpenGeomatica, Equidurable, ...) or as a strategic advisor (TUGLIQ, etc.), I have carried out multiple assignments focusing on the climate and environmental problem, as well as on their collateral consequences (political and social instabilities, economic vulnerability, etc.).
My mandates range from the evaluation of national and international programs and projects to the elaboration and implementation of environmental strategies and policies, to the development of capacity building initiatives for frameworks and institutions related to environmental management (particularly in relation to the implementation of the Rio Conventions), to the facilitation of dialogues between public institutions, private actors and beneficiaries of various programs, etc.
Alone or leading the robust SWAT units I build up featuring various complementary expertise to meet your needs (impactful communications, political strategies, operational processes, human capital management, etc.), I will help you sustain a pragmatic mastery and a visionary approach over the most pressing challenges of our time: the protection of the environment and the implementation of sustainable development initiatives.
Youssouf
If an expert says it can't be done, get another expert
- D. Ben-Gurion
We think strategically but act tactically!
Unmatchable skillset
Steady growth and long-lasting transformations mean adapting to the ever-changing political, economical, and social landscape. And for more than a decade, we helped hundreds of organizations navigate the troubled waters of uncertainty thanks to our secret weapon: Our Team!
SEEDZ is first and foremost a team of highly-skilled individuals who know how to handle all the delicate aspects of company growth and transformation with surgical precision.
From the workflow design to finance organization structures, we've got the manpower you need.
So if you're ready to grow